INTRODUCING THE NEW TETRA TABLE RANGE
INTRODUCING THE NEW TETRA TABLE RANGE
A fully integrated 50 Touch Projected Capacitive Touch Table available in 4K & HD.
It includes an ANDROID control system and choices of specification for integrated PC,
the 65" version is electronically height adjustable making it perfect for meeting rooms,
classrooms, reception areas and events.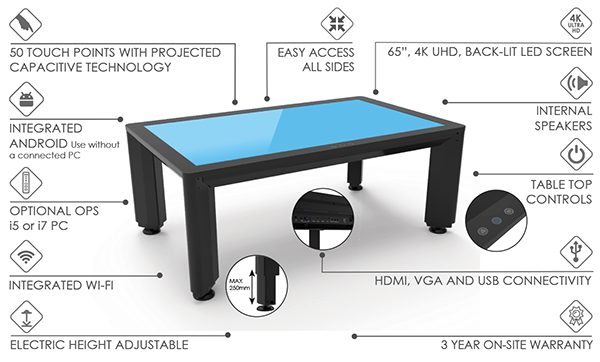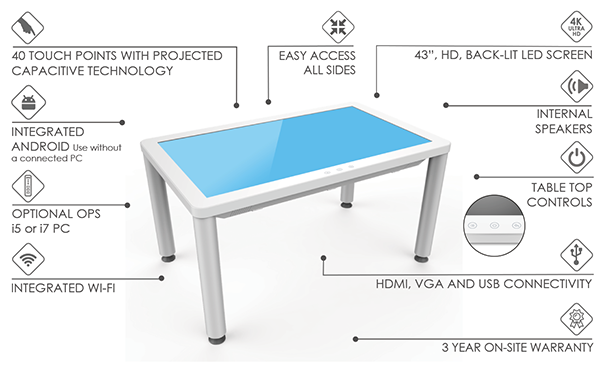 OBJECT RECOGNITION SOFTWARE SOLUTION
The Promultis IMMERSE Tangible Middleware license will turn the table
into a fully functioning object recognition solution.

06/02/2019